Chipotle Black Beans Recipe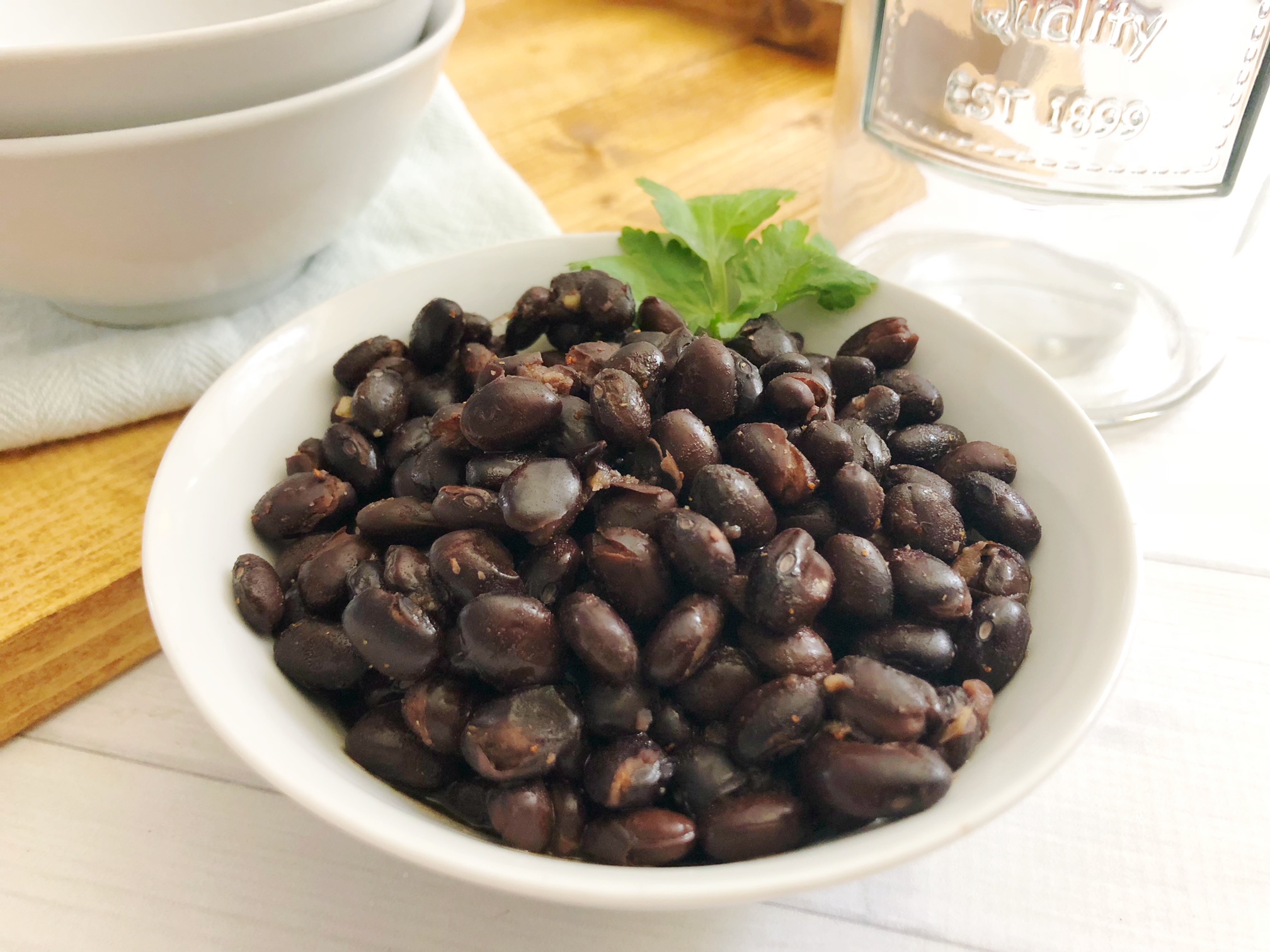 We're building Chipotle Burrito Bowls, one recipe at a time. We've already covered Cilantro Lime Rice. Today we're making Chipotle Black Beans, which also happen to be vegetarian and soooo good!
If you just want to learn how to make black beans, this recipe will become a staple on your list of favorite recipes. These are SO easy to make since they take no time at all to prepare. These Chipotle Black Beans would make a wonderful 15 minute dinner served over rice, along with a salad. You could also use them to make quesadillas, beans and rice, or dip with chips.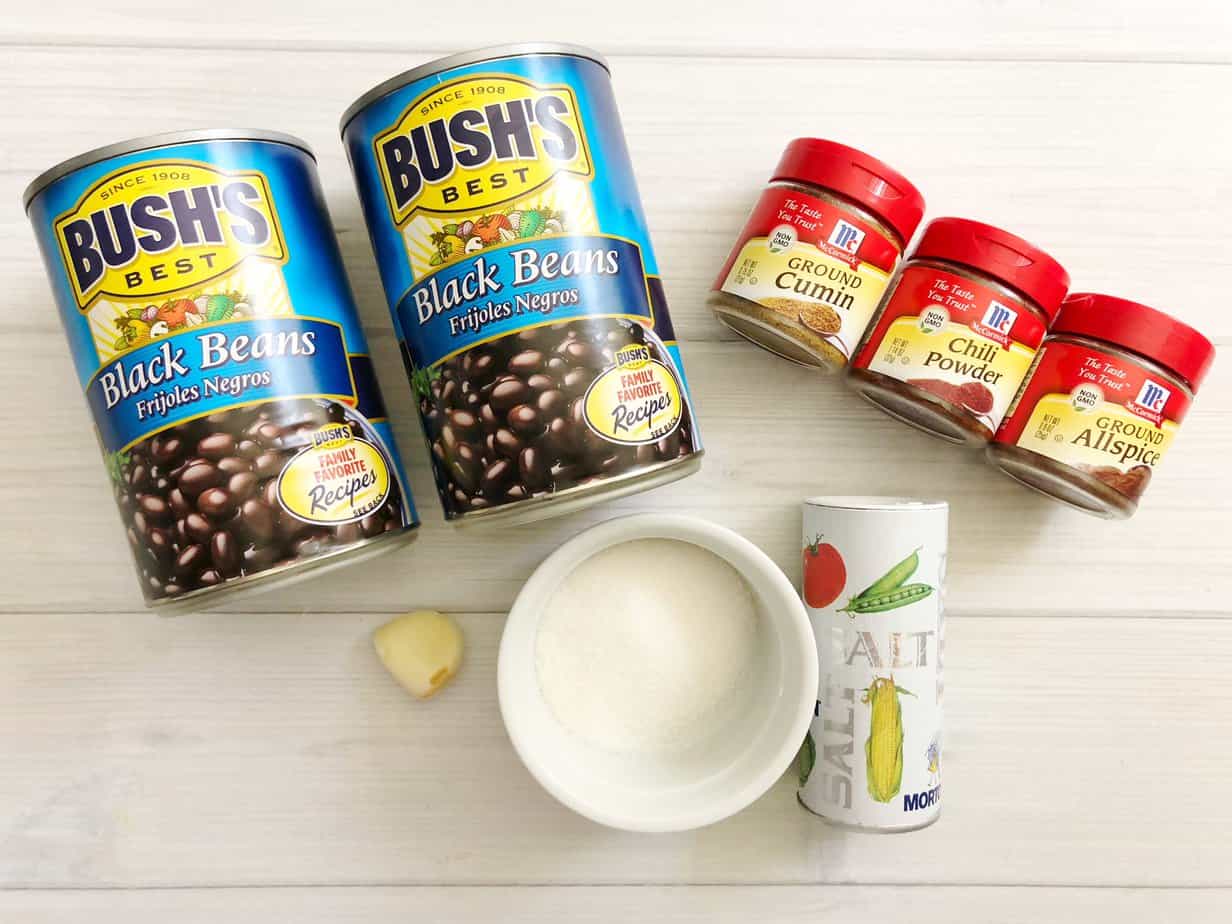 Recipe for Chipotle Black Beans
2 cans black beans, 1 drained and 1 undrained
1 tsp. chili powder
1/2 tsp. cumin
1/8 tsp. allspice
1 garlic clove, crushed
1/2 tsp. salt
1/4 tsp. sugar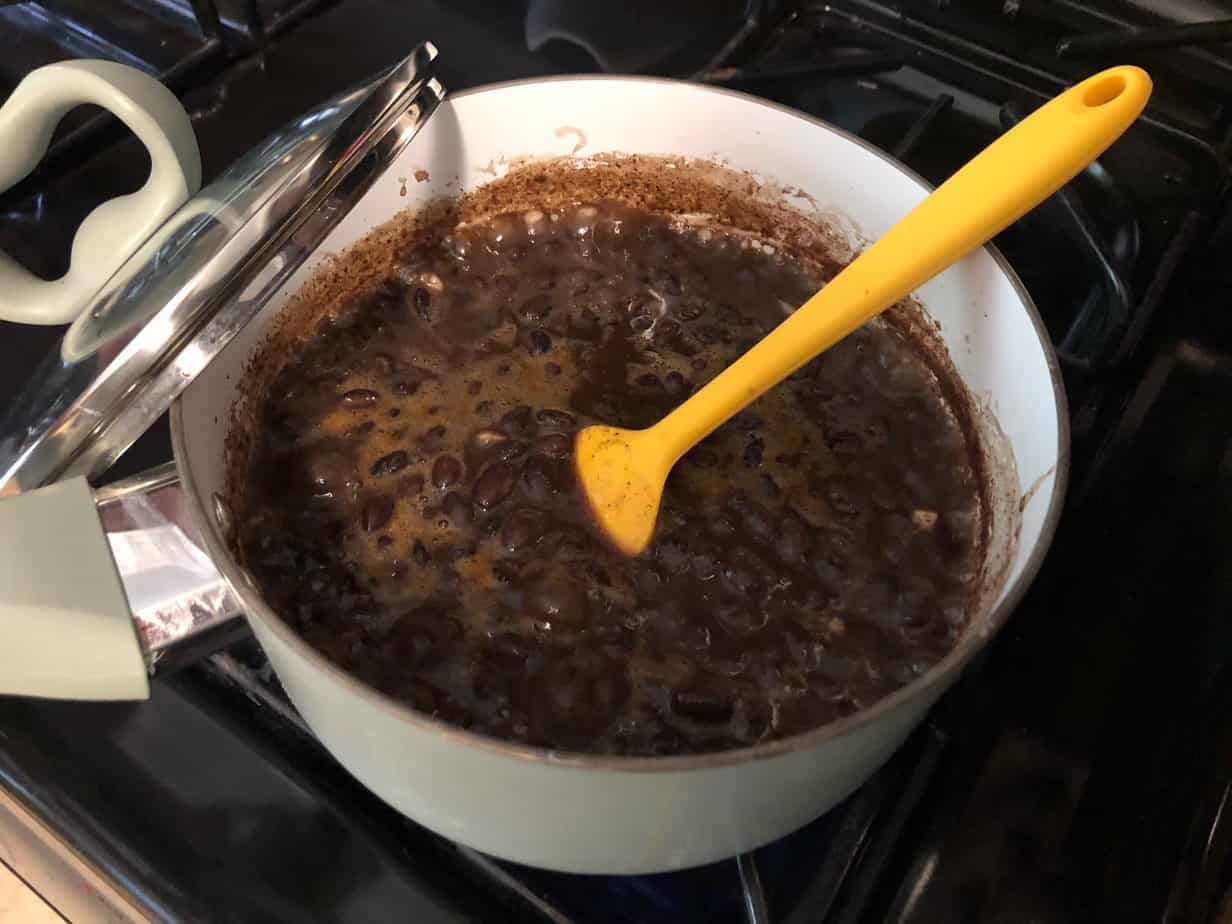 How to Make Chipotle Black Beans
Pour the beans into a small saucepan.
Stir in the other ingredients.
Heat over medium heat until hot.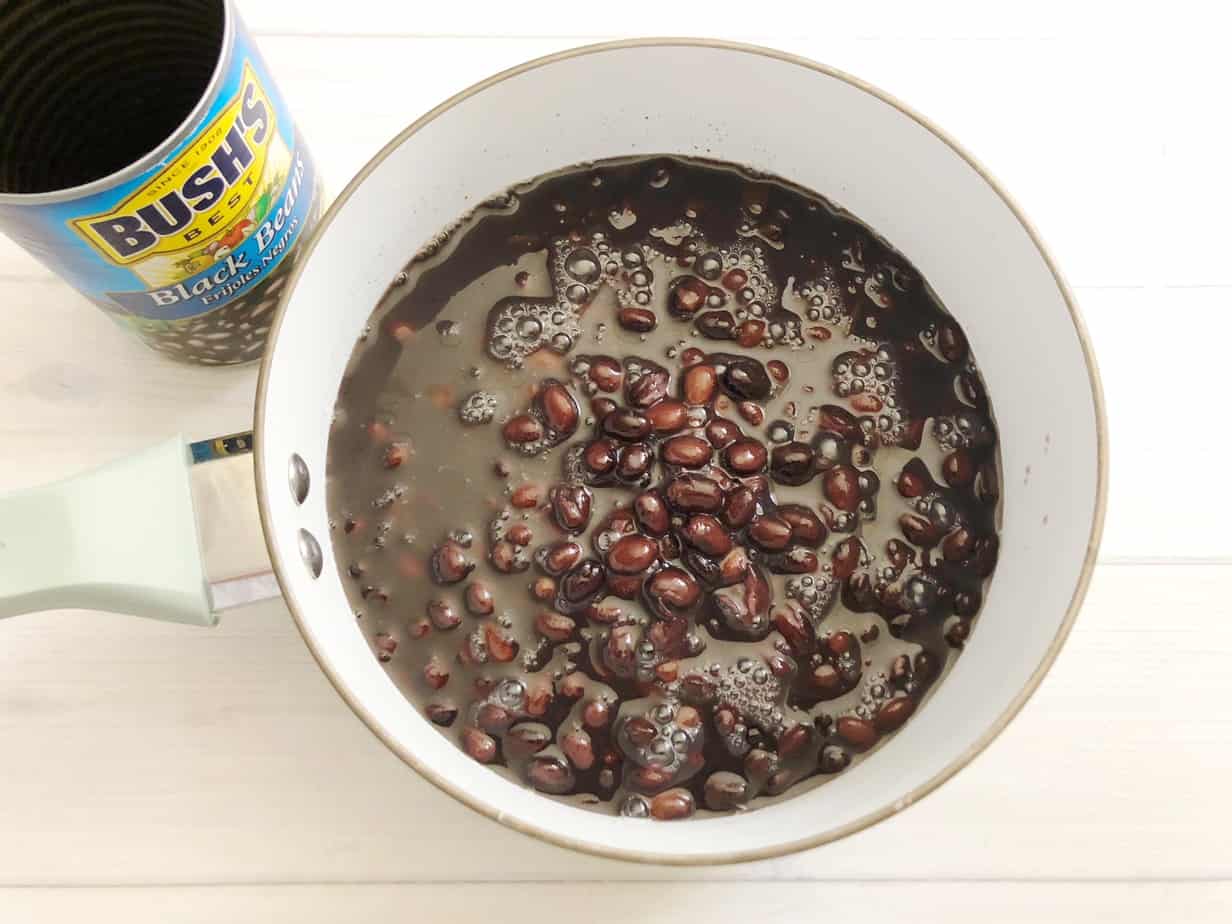 Black Beans from Chipotle
The recipe makes about 7 servings and ingredients will cost around $2. You will have to pick up a couple cans of the black beans and the garlic but you should find all the spices in your pantry.
To buy 7 sides at Chipotle would cost $5.60. So less than half the cost, plus you save the gas to drive to the restaurant.
Are Chipotle Black Beans Vegan?
Yes, Chipotle's black beans are vegan and this recipe is also vegan. However, if you purchase a bowl at the restaurant they may come into contact with non-vegan ingredients during preparation or service, so making them at home will ensure you can control the ingredients.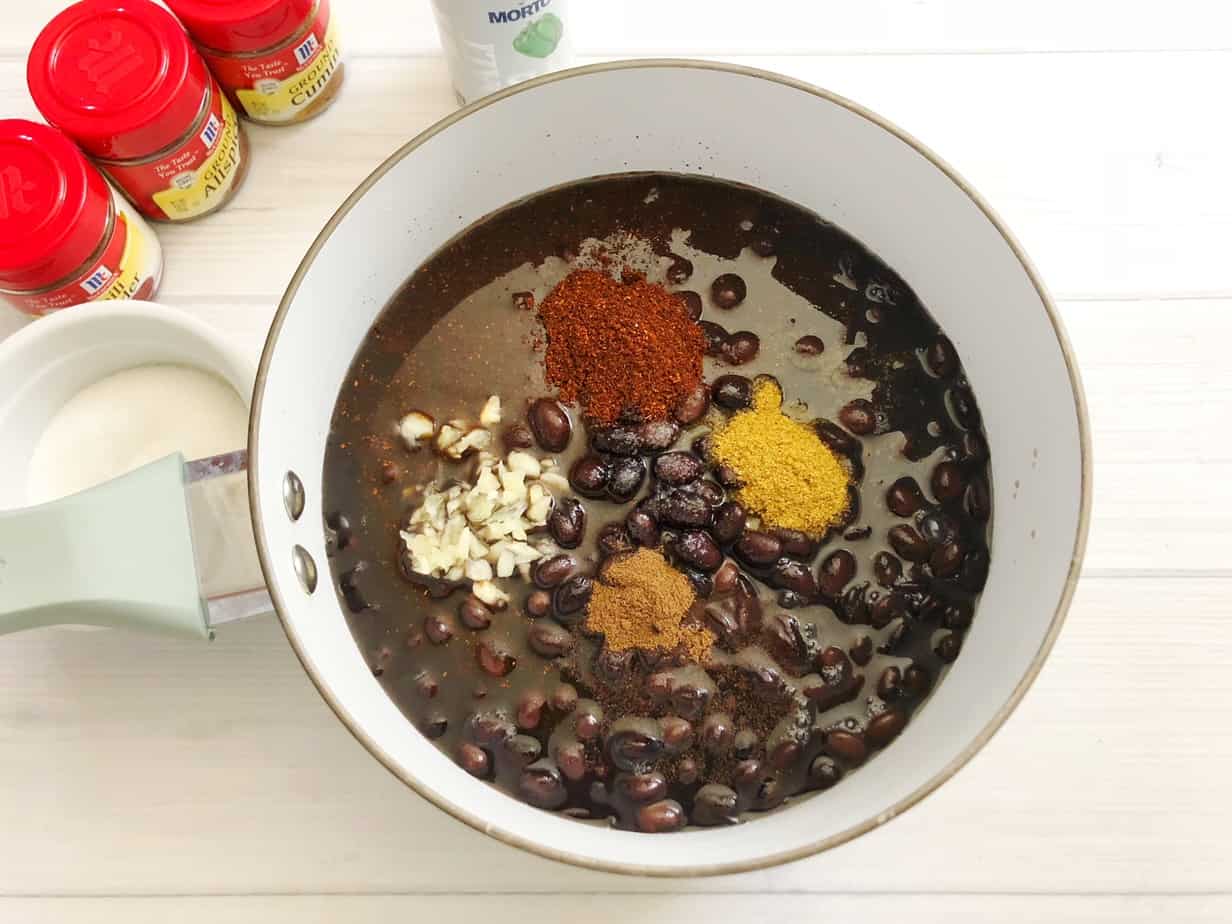 Are Chipotle Black Beans Spicy?
There are no outright spices that have "heat" in them, necessarily. However, if you have a sensitive palette (like my husband does) you may find the cumin to be spicy.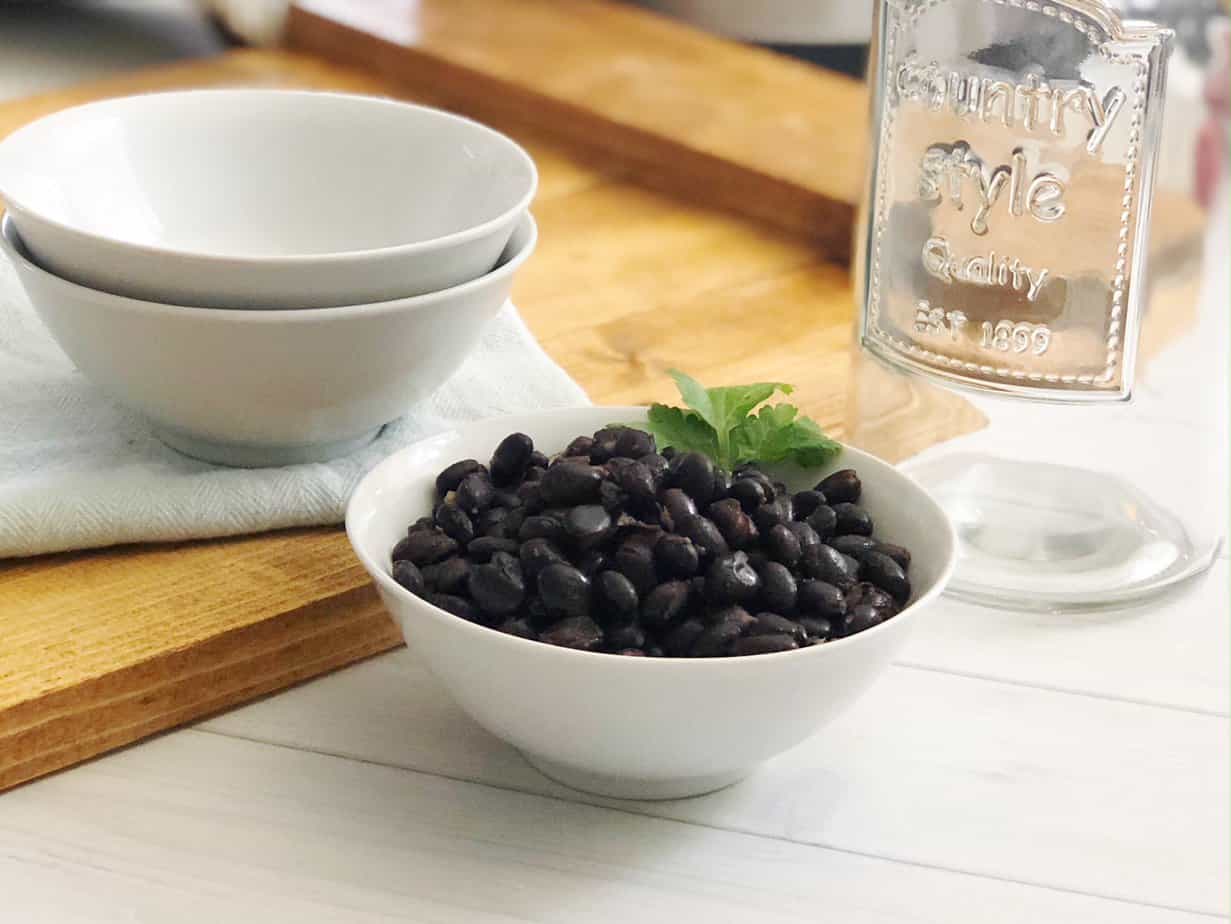 Does Chipotle Use Canned Beans?
Our copycat recipe does use canned beans, but you could easily use cooked dried beans if you prefer. You will need to adjust the cook time accordingly.
Chipotle uses both canned and cooked dried beans for their black beans. They start with whole dried black beans, which are cooked on-site with water and salt, and they also use canned black beans as a backup when needed. The beans are used to make their black bean dishes, such as the black bean burrito and the black bean bowl.
More Chipotle Copycat Restaurant Recipes
Chipotle Cilantro Lime Rice Copycat
Copycat Chipotle Chicken Bowl Recipe
Chipotle Guacamole Recipe Copycat
Easy Recipes Family Dinner
If you want to see how meal plan and prep weekly can save you lots in your budget, check more meal plan ideas with easy recipes. Our family loves the restaurant copycat recipes too!
Copycat Olive Garden Chicken Alfredo
Homemade Bread Machine Bread Recipe
Sloppy Joe Seasoning Mix and Sauce Recipe
Copycat Buffalo Wild Wings Recipe
Print
Chipotle Black Beans Recipe
This black beans recipe are mistaken for the Chipotle's version all the time!
2

cans black beans, 1 drained and 1 undrained

1 tsp

. chili powder

1/2 tsp

. cumin

1/8 tsp

. allspice

1

garlic clove, crushed

1/2 tsp

. salt

1/4 tsp

. sugar
Instructions
Pour the beans into a small saucepan.
Stir in the other ingredients.
Heat over medium heat until hot.