Instacart Shopper App: Save Money with Grocery Delivery Service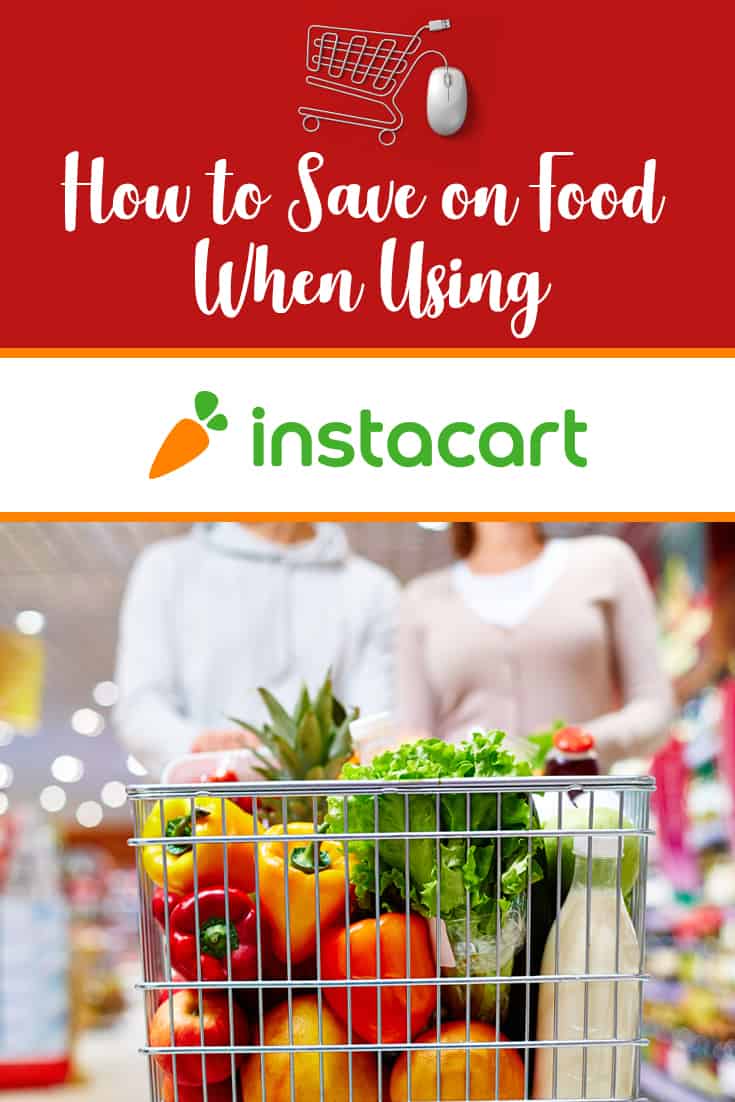 Grocery Delivery is not something I would have envisioned 10 years ago when I started the site. However, here we are. I gotta say that the new technology is definitely something I am loving more including the ability to utilize digital coupons. Savings at my fingertips is something I truly love!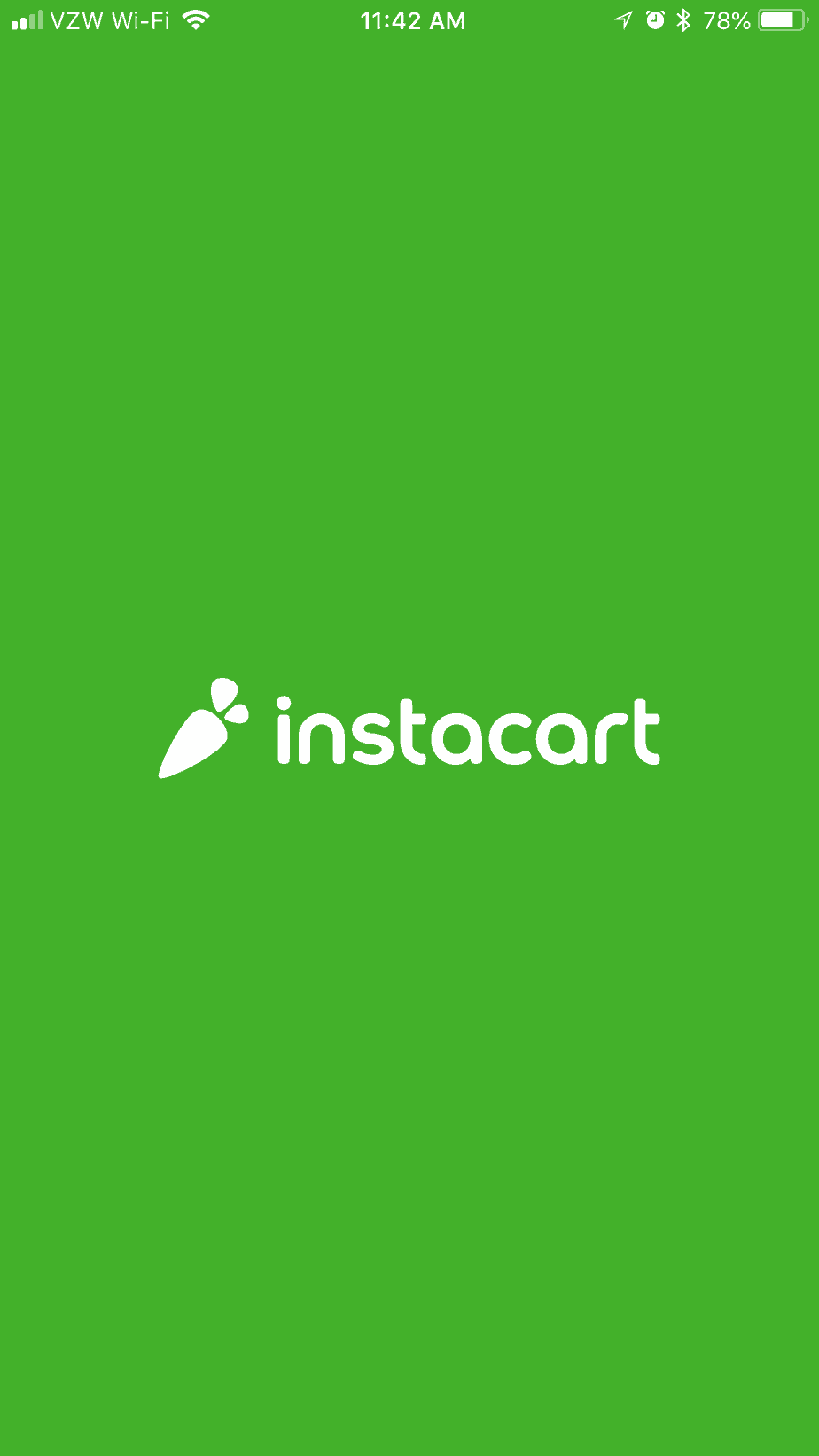 Grocery Delivery Service
Having groceries delivered to your home is something that I scoffed at because of the perception that the cost may be higher than normal. That's not always the case and this post will show you how Instacart grocery delivery service can help you actually save money!
There are definite advantages including getting great deals at the grocery. Yes, it's possible! Read on to learn all of the ways to save money on groceries and my personal Instacart review!
Using a grocery delivery service can cost more than if you ran to the store yourself but it has its advantages. While it may be hard to imagine deal shopping on grocery delivery it is entirely possible. With Instacart you can find great deals for your family while enjoying the convenience of grocery delivery.
How Much Does Instacart Cost?
You pay a delivery fee, which varies depending on the size of the order and delivery time chosen in the app. They always offer your first two weeks free with $10 off your first order so be sure to take advantage and give the service a try. If you fall in love take advantage of the discounted 1-year Instacart Express memberships that pop up around the holidays.
Instacart Fees
If you find that you will use the service frequently, definitely sign up for an Instacart Express membership to receive free delivery on all orders over $35. You can get a FREE 14-day trial to test out the service.
To take full advantage of Instacart Express membership fees, shop for items that cost less at your Instacart store of choice than those that are near you to meet the Instacart Express $35 minimum for free delivery. If the stores offered by Instacart are further from your home, keep that in mind as you compare prices while doing your regular shopping.
For us, this includes basics like, milk, eggs, and butter that can be very expensive at the local grocery store but less on Instacart. It makes sense to include them on my grocery delivery since I'm saving by getting free delivery.
Instacart Promos
Take advantage of the buy $20 get $5 off deals. These are often everyday staples like breakfast foods, snacks, baby care, and pet care items. These deals help offset the slightly higher prices you find on Instacart.
Check the Instacart coupon section in the app. Occasionally you will find great coupons dropping your price of items to just a few cents. These also make great fillers to hit the Instacart Express $35 minimum and can be stored for future use.
The coupons available in Instacart are the same digital coupons available at the stores you are shopping. Use money saving apps like Ibotta to save even more. Most Instacart drivers will put your receipt in your bag without you having to ask but send a quick message in the chat while they are shopping to ensure you get the receipt. The same receipt can be used in other coupon apps.
Instacart Prices
Check the meats. Occasionally you will find a better deal on meets in the Instacart app then in-store at the same store making it a great deal to snatch up. This is another great idea to meet that Instacart Express minimum delivery requirement.
Some stores allow you to connect your store rewards card. Take advantage of this combination to get the most from your Instacart shopping. They continue to roll out more store loyalty programs so keep an eye in the app to see if your store's rewards program is connected.
Gather Instacart promo codes with a quick google search so you don't miss a deal before ordering. While this can be hit or miss it never hurts to take a look. Most you will find are for new customers but sometimes you will find random coupon promo codes.
I was the most excited about using Instacart with Costco. Costco is a 20+ minute drive depending on which location I visit, so it's not as easy as running to the nearest Kroger when we need something. However, I noticed that prices are higher in the Instacart app versus shopping yourself at Costco. This is mainly so Instacart can have one set price in the app for all Instacart location.
I understand this to a degree but it wasn't beneficial for me to use Instacart for my Costco shopping. I may do it in a pinch. Now that I think about it, I may actually save *more* by using Instacart for Costco since I always seem to buy so many other things that weren't on my list. I need to think on that one more!
Instacart Referral Benefits
The best way to save money on groceries with Instacart is to refer your friends. Once you have fallen in love with grocery delivery be sure to share the news with your friends so they can enjoy the convenience of grocery delivery and you get a $10 Instacart referral bonus on your next order for referring them.
While you are at it, send them the link to this post so they can learn some simple tricks to save money on Instant Cart as well! Sharing is caring, especially when it comes to saving time and money! :-)
So, overall, would I recommend Instacart? Yes! But, I still like to shop in-store. I may be one of the weird people left that does actually enjoy going to the grocery. However, with the season of our life being crazy busy and being a sports mom, this definitely helps me have more quality time with my family. At the end of the day you cannot put a price on that so the nominal fees are worth it.
Have you used Instacart?
Share your review in the comments!
Disclosure: This post contains a link to an affiliate and support this site. See my Disclaimer Policy for additional information.