Buying Inexpensive Local Coffee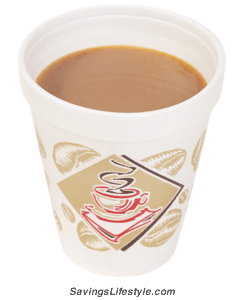 The following Everyday Savings Tip comes from, Susan:
I go to McDonald's or an On the Run Market for coffee when I'm out of the house. I get a good cup of coffee for $1. I'm still supporting local business and doing a little to keep people working, but at a low cost to me. I don't want the whole country to be unemployed but specialty coffee is a thing of the past for me.
---
How do you enjoy what you want but save in the process?
Share your tip in Everyday Savings and be entered to win $50 this week!
Read the other great Everyday Savings Tips here.