Personal Finance Story: Graduation = Promotion and Relocation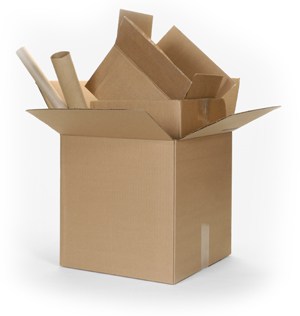 Even though we had debt, we were in good positions with our career to pay stuff off. Then the devastation of 9-11 hit. I'm sure you remember exactly where you were that day. We lived right beside a gas station and the line into town to get gas was a mile long. It was the craziest thing. It was also a point in our lives where we knew that raising our only son (at the time) would never be the same.
During all of this, I was almost finished with school myself. Upon my graduation, I received a promotion and a relocation package to a city just 90 minutes away. We were both tentative and excited. Paul has lived nearly everywhere given his family's military experience, however I was a hometown girl. It was an awesome opportunity and one that I had been working towards. I was excited to move to the big city, which wasn't really big but it was to this country girl.
In the summer of 2002, we moved, bought a much more expensive home and settled in. We joked that we octa-drupled (is that a word) our mortgage! It's funny how your behaviors change when more money comes in. Nonetheless, life was truly good except for the fact that Paul was driving nearly an hour each way to work and he was working third shift. Oh, how that stunk big time! I was like a single mom in the evenings…again.
Looking back, I'm sure the Devil just laughed his butt off thinking that his plan of greed and our desire of worldy possessions was taking over. He would have been right too.
Paul tried and tried to find other positions closer to home but nothing worked out, which truly ended up being a blessing. So, despite what the Devil's hopes were for us, God had plans that were so much greater in the long run!
You might be wondering about our faith. When we moved we never found a church home. Honestly, we never looked. Of course, we never stopped believing in the Almighty. However, we definitely were not growing in our relationship with the Lord.
That didn't matter to God.
The funny thing about the I Am is that He never lets go.. as in never ever. He was about to ordain a plan that provided Joy and Grief…and drawing us back to Him.
Personal Finance Story Related Posts
{1} Love and Marriage
{2} Jobs and Education
{3} Baby and Job Loss