Ideas to Make Your Paycheck Last Longer
Last updated: October 1, 2017
We have gone from being paid every week to strictly on a monthly basis. I don't care how much money you bring in each month, it is an adjustment going to a monthly bank deposit. I prefer monthly pay now since I can pay all of our expenses at once and know the money is there to cover everything.
If you want some ideas to stretch your paycheck each month, here are a few things we have personally done to adjust our mindset and bank balance:
Adjust Tax Withholdings
If it has been a few years since you began working for your current employer, it may be time for an update on your W-4 form. You may have claimed zero so you wouldn't owe taxes at the end of the year, but this may no longer be a wise choice. If you start claiming more exemptions, you will have less money withheld from your paycheck and *theoretically* more in your pocket, plus money back come tax day.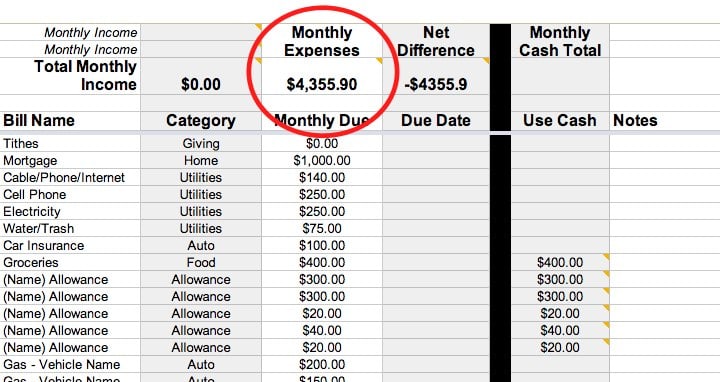 Download the free budgeting spreadsheet our family uses here.
Create a Daily Budget
On payday spend your money like you don't have any. Pay the bills that are due, add to your savings, and buy groceries of course. With the left over money you need to budget it carefully, and here is how:
Divide the lump sum by the amount of days left until payday. That is how much you can spend a day. If you have $200 dollars left and you have 12 days until payday, you can spend around $16 dollars a day. If you spend only $10 of that money a day, you have $72 left come your next payday. Save that money every month and you have Christmas paid for!
Save more with the 52-week savings challenge (includes a spreadsheet).
No More "Fourbucks"
You knew this one was coming. Yes it is delicious and convenient to go through the local coffee shop drive thru, but it costs a lot of money. If you really want to save money, wake up and smell the home-brewed coffee! Add a flavored coffee creamer to your own coffee or make your own! At $4 a cup twice a week, you would be saving yourself $32 each month. That can go to your grocery budget (something you know you have to account for each month)!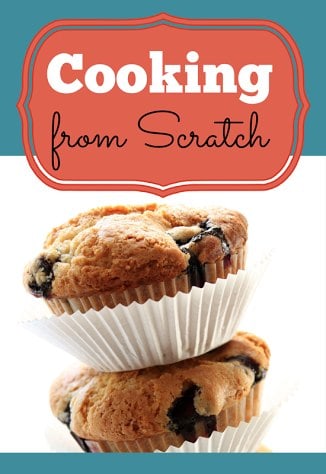 Find 50 items to cook from scratch!
Learn to DIY
It used to be that if anything went wrong with your car or appliances you had no other choice but to call a repairman. There is a better way to fix some things and save money: It's called YouTube. If the blinker light goes out on your car, look up how to replace the bulb on YouTube. There is a video out there for almost anything and it would be wise to check there before you call the handyman.
Several options to watch tv and movies absolutely free!
Invest in Quality Time at Home
It seems that every parent I speak with nowadays is running nonstop. We want to give our kids opportunities that perhaps we never had. But, it does help with life just to slow down and invest in some quality time at home that doesn't have to cost a dime. That may only be a few hours every night, but make those hours count by making popcorn and watching a movie together or spend time reading or playing games. This is low-cost time well spent.
Do you have tips for making your paycheck last longer?