Crustless Sausage Quiche Recipe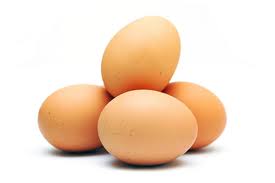 I love cooking with eggs but sometimes don't like the calories that come along with them.  This week I made a crustless quiche but skinnied it up so that it is a much healthier version for you.
The absolute best thing about a quiche is that you can completely customize it to what you like.  It's great for using up leftover veggies or meats and cooks fairly quickly.  It's also versatile as it can really go for any meal.    Remember if you make any changes to the ingredients you will affect the nutritional information, so plan accordingly!
To get started, you'll need a fairly deep pie pan – 10″ at the very least.  Preheat your oven to 350 degrees and spray your pan with some cooking spray (you'll thank me later!).
Ingredients
1  and 1/2 Cups Fat Free Milk
1/2 Cup Bisquick Reduced-Fat Baking Mix
3 Egg Whites
1 Egg
1 Cup Shredded Fat Free Cheddar Cheese
1/4 Cup No Sugar Added Applesauce
7 oz Eckrich Smoked Skinless Turkey Sausage
1 Onion
1 Garlic Clove,  Minced
1/2 Cup Parsley Chopped
8 oz Mushrooms, Diced
1 Tomato, Diced
Preparation
Begin by adding Milk, Bisquick, Egg Whites, Egg, Cheese, Applesauce, Garlic, and Parsley into a medium sized blender.  Blend all ingredients until smooth.
Add blended ingredients to greased pie pan.
Add Onion, Sausage, Tomato, and Mushroom to the  pie – distribute evenly throughout.
Bake at 350 degrees for 30 minutes.
Let cool for 10 minutes before serving.
This is definitely going to be one of my go to meals in the future.  It's great on your waist and your wallet!
Here is the nutritional information and Weight Watchers Points Plus info:
Nutritional Information

| | |
| --- | --- |
| Servings 4 | Serving Size  1/4 of Pie |
| Calories | Total Fat |
| 290 | 8.75 g |
| Points Plus | Fiber |
| 7 PP | 3.5 g |
| Carbs | Protein |
| 26.5 g | 26.25 g |
Print
Crustless Sausage Quiche Recipe
Crustless Sausage Quiche Recipe
Ingredients
1  and 1/2 Cups Fat Free Milk
1/2 Cup Bisquick Reduced-Fat Baking Mix
3 Egg Whites
1 Egg
1 Cup Shredded Fat Free Cheddar Cheese
1/4 Cup No Sugar Added Applesauce
7 oz Eckrich Smoked Skinless Turkey Sausage
1 Onion
1 Garlic Clove,  Minced
1/2 Cup Parsley Chopped
8 oz Mushrooms, Diced
1 Tomato, Diced
Instructions
Begin by adding Milk, Bisquick, Egg Whites, Egg, Cheese, Applesauce, Garlic, and Parsley into a medium sized blender.  Blend all ingredients until smooth.
Add blended ingredients to greased pie pan.
Add Onion, Sausage, Tomato, and Mushroom to the  pie – distribute evenly throughout.
Bake at 350 degrees for 30 minutes.
Let cool for 10 minutes before serving
by Savings Lifestyle: Andrea on June 02, 2011