I have had many people ask me about Angel Food Ministries and I have never personally used it. Well, Jenny of Mommin' It Up mentioned she was getting a box and I asked her to share her experience. If you aren't reading Mommin' It Up, please stop by. Jenny and her cousin, Emily, co-author the blog and are HI-Larious!! Seriously, check how how Emily describes Jenny's love for a deal.
+++++++++++++++++++++++++++++++++++++++++++++++++++++++++
Perhaps you've heard of Angel Food Ministries, and thought it sounded too good to be true. Perhaps you've not heard of them at all. Either way, I'm here to tell you that I've purchased food from them and I think it's a great program. Here's what it's all about:
Angel Food is a way to purchase high-quality food at a discount price.
Each month there is a different menu to choose from
If you purchase the regular monthly box of food at $30, you may also purchase one or more of the different monthly "specials" they offer (usually around $22 or so)
Local churches are the host distribution sites for Angel Food. So, to purchase, you go to the Angel Food website, find a church in your area that is part of the program, and order the food directly from the church. Many host sites offer online ordering as well (this is what I do! It's so convenient!)
Pick up your order at your local host site on the designated day and enjoy!
I don't purchase Angel Food every month, but I like to purchase it every so often to get the great deals on red meat that they offer. Because I am a couponer and a *little* cheap, I rarely buy anything but chicken at the grocery store. But Angel Food makes it possible for me to work some other options into our budget and meal plan. I also *love* the fresh fruit & veggie box they offer as a special. It is a great price for a bunch of yummy produce that I otherwise probably wouldn't purchase! Here's the November menu. Take a look at all you can get for just $30!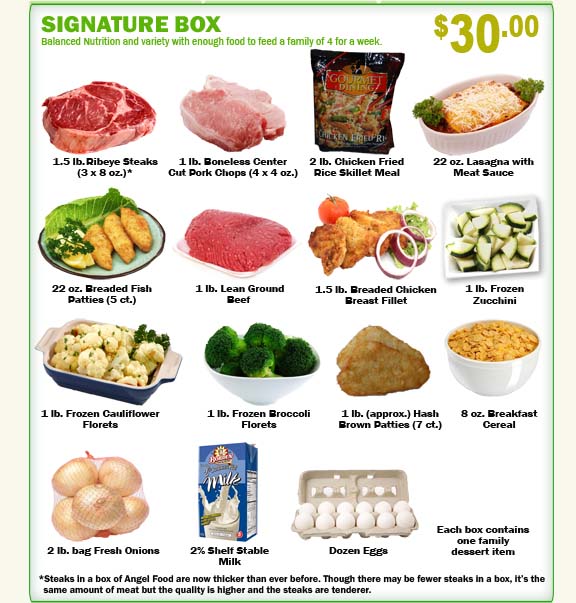 And here's this month's fruit & veggie special, for $22 (there are also some great meat specials this month!)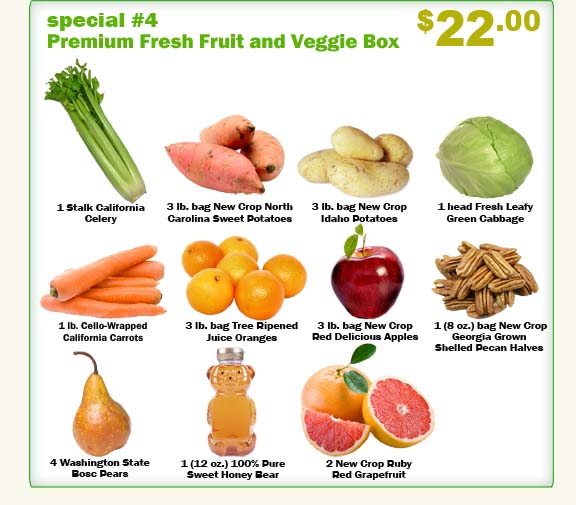 Angel Food is available to anyone who wants to purchase. You don't have to qualify or do anything special. It's just a great way to get a great price on food.
If you're like me, and you love coupons, you'll be happy to know that Angel Food often has coupon codes for online orders! I verified that these three are valid through November 30, 2009: TURKEY5 to get $1.50 off a regular monthly menu box, 1OFFORDER to get a dollar off of any box (regular or special), and NOVSP2 for $1.10 off a November special #2 box.
I encourage you to give Angel Food a try if you're looking for an inexpensive way to add variety to your menu. Enjoy!
Jenny Rapson is the editor of Blissful Style and a SAHM of two great kids. She loves fashion, is a makeup junkie, and can be found blogging about all her other various addictions and life as a mom over at Mommin' It Up! Follow her on twitter – she's @jennyitup.
+++++++++++++++++++++++++++++++++++++++++++++++++++++++++
Have you purchased Angel Food before? What has been your experience with the quality of the food?