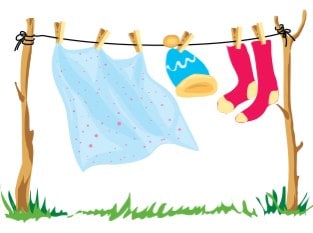 The following Everyday Savings Tip comes from, Pat:
We save in many ways:
Make our own cleaning supplies.
Dry clothes outside on the line whenever possible.
Turn off the heat and air unless needed (use ceiling fans).
Use glass jars in the garage to store nails, screws, bolts, etc.
Learn how to can and freeze right now (might save us money but not sure yet).
Bring used paper home from work (they recycle it) and print out coupons on the clean back.
It is amazing how many uses you can find for items you throw in the trash. We like to look at items and see if there is a new way to use it before we recycle it. My brother uses broken aluminum curtain rods for plant stakes in the garden (though sadly only the tomato plants made it though the drought this summer).
We also use a lot of the rubber bands from the newspaper and mail around bags of chips and freezer bags to keep them closed til their next use. All these things saves on money, waste, and keeps things out of landfills.
---
How do you save on everyday items?
Share your tip in Everyday Savings and be entered to win $50 this week!
Read the other great Everyday Savings Tips here.