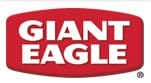 Be sure to scan your ad for complete sale/ad information in case there are other deals you may need!
To create a customized shopping list, select the box next to each item you want to purchase.
[sdc_grocery cr_id='12' name='Giant Eagle']
Disclaimer: This post contains a link to an affiliate. By using the links above, you are supporting the site at no cost to you. See my Disclaimer Policy for additional information.