Saving Money on Hand Soap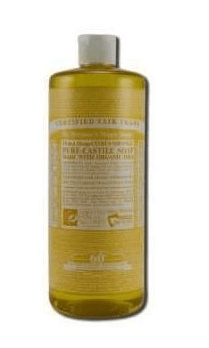 The following Everyday Savings Tip comes from, Eryn:
I have a simple and easy way to save money on hand soap. I buy gallon jugs of Dr. Bronner's castile soap for about $50. I use that to refill my foaming soap pump containers. I only use 2 capfuls of the Dr. Bronner's and then fill the rest with water, so the gallon jug literally lasts for years.
I like Dr. Bronner's because it's all-natural, but you could easily use any hand soap you like in the same way and get more bang for your buck.
---
Do you have other ways you save everyday?
Share your tip in Everyday Savings and be entered to win $50 this week!
Read the other great Everyday Savings Tips here.
Disclaimer: This post contains a link to an affiliate. By using the links above, you are supporting the site at no cost to you. See my Disclaimer Policy for additional information.
by Savings Lifestyle: Andrea on April 17, 2012