Saving Money on Groceries without Using Coupons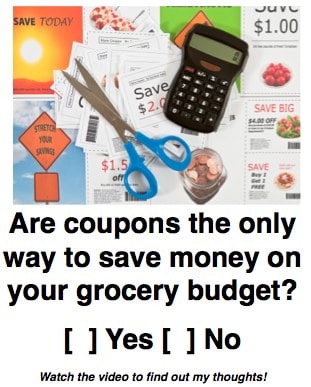 Since I haven't been using coupons like I used to, I wanted to share a few tips that you can save money WITHOUT using coupons. Yes, I went there!
Don't get me wrong, I still use coupons. Whenever I do a big trip outside of a normal purchase of produce and milk for the week, I use 'em. I big puffy heart 'em! But when you have a decent sized stockpile, I don't need to shop near as much outside of the normal perishable items. That's the whole point of being a smarter shopper.
In the video I share a few tips:
Make a List
Shop Discount Grocery Stores like Aldi or Save-a-Lot
Purchase Store Brand
Shopping Warehouse Clubs
Comparing Per Unit Prices
How else do you save money on groceries without using coupons?
Leave a comment here and let us know!