Giant Eagle Coupon Policy + FAQ
I will never send spam or give away your email address. Promise!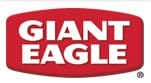 Here are some great tips from the coupon policy along with the FAQ to understand how to be an informed shopper.
There is now an official published Giant Eagle coupon policy.
Current Sales and Promotions
Current list of active Giant Eagle Catalina + Promotion Offers
Sale/Ad Week



The ad dates begin on Thursday and run through Wednesday, You can find the current ad information online at GiantEagle.com.
Fuel Perks Rewards
Earn fuel rewards with your purchases. Earn even more with a Giant Eagle Fuel Perks Credit Card or Citizens Bank debit card . Read more about the Giant Eagle Fuel Perks! Rewards Program.
Store Loyalty Card
Gian Eagle requires use of the Giant Eagle Advantage Card to receive the weekly advertised price. Visit the Customer Service desk to request a card or you can register by calling register by phone by calling 800-553-2324
When you register your Store Loyalty Card, you will begin to receive information on special promotions and offers. Also load your Kroger Plus Card number to your Upromise account to receive further savings.
Double Coupons
Coupon doubling policies also vary by region. Your store will know the exact details of their policy.
I have read that they will double coupons up to $0.99. They will only double if you present your Giant Eagle Advantage Card.
Competitor Coupons
Giant Eagle will accept competitor coupons from other pharmacy, grocery or convenience stores. However, they will not accept restaurant coupons.
Coupon Limits
Giant Eagle will accept up to 12 coupons per same 12 items purchased and your Giant Eagle Advantage card must be presented. However, only 2 like internet coupons can be redeemed.
See the new Giant Eagle coupon policy for complete details.
If you are going to purchase a large volume of products, it is best to discuss with your store manager ahead of time. This will help to ensure the store stock is not depleted because of large quantities purchased. It also allows you to begin a relationship with the store manager for future occurrences.
Internet Printable (IP) Coupons
Giant Eagle does accept IP coupons. As with any coupon, it must be used on the product as stated on the coupon, have a scannable bar code (or at least a visible number to punch in), have a valid expiration date and an easily readable mail-to redemption address. Also, it must be from a legitimate website.
Overage
Giant Eagle does not all for an overage, however, they will reduce the amount of the coupon to the value of the item.
$.80 Green Giant Valley Fresh Steamers
$1 Printable at Coupons.com
Net Price FREE
After using the $1 coupon, there is a $.20 credit. The coupon would be reduced to $0.80 so that there will not be an overage.
B1G1 FREE Sale
The product to manufacturer relationship is 1 to 1. You can use two manufacturer coupons on B1G1 FREE Sales.
$3.29 Hefty One-Zip B1G1 FREE
$1 in the 12/7 RP Insert (exp 12/31)
Net Price $.65 each
Since you are using two $1 coupons, that takes the $3.29 total for both down to $1.29 making your individual price $.65 (or $1.29).
You can also use a B1G1 FREE coupon on a B1G1 FREE sale. The coupon cancels out the item you purchase, you will receive both items FREE!
eCoupons
There are several eCoupon sites available to use at Giant Eagle. You must register with each site and input your Giant Eagle Advantage Card information. Active eCoupon sites include:.
These sites are all subject to change.
Stacking eCoupons
You cannot stack eCoupons. It is essentially using two coupons on one product. Since the product to manufacturer coupon relationship is 1 to 1, it is easy to see how it's not legitimate.
You can read more of my thoughts on this practice in this post.
Resusable Bag Credit
Giant Eagle does not currently have a reusuable bag credit program.
Other Questions?
Contact your local store manager.
Contact Giant Eagle Customer Service or at 1-800-553-2324.