What to Buy On Black Friday
When Black Friday rolls around, shoppers across the country line up to cash in on the savings. There is no doubt that Black Friday can save you a ton of money whether it is on Christmas gifts, gift closets or just everyday items that you need for yourself. Certain items in particular are Black Friday staples. Here are some of the best items you can get for less on Black Friday:
Toys
If you have little ones in your family, Black Friday is the Holy Grail of toy shopping. From robotic dinosaurs to the latest and greatest Lego toys, you can always find fantastic deals on the day after Thanksgiving. Toy shopping on Black Friday is one thing that is a guaranteed winner.
Televisions
Shopping for a television today is nothing like it was just a few years ago. You can find televisions that are so large they barely fit on your wall. There are more features out there today than ever before with 3-D technology pushing through boundaries. Every year, Black Friday retailers sell televisions for a fraction of the cost in the hopes that they will pick up high profit accessories to go along with it. If you need a television, Black Friday is a great time to get one.

The Black Friday price comparison database helps you find the best prices!
Blu-Ray Players
There was a time when it was DVD players and even VCRs back in the day. Now it is Blu-ray players. This will be a hot focus of Black Friday in the coming years just like the others before them.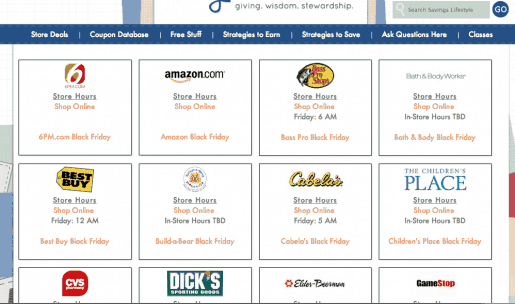 Find other Black Friday Ads, Deals and Store Hours.
Blu-rays/DVD's/Video Games
Right alongside the player is the discs themselves and Black Friday sales are notorious for putting these out there for next to nothing. Video game systems are not always being offered cheap but the games themselves are usually quite affordable. If you want to stock up your entertainment section at home, Black Friday is the time to do it.
Digital Cameras
Although cell phones are becoming more popular as digital cameras now, there are still a great many people that want a standalone camera. These can be had for insanely low prices on Black Friday. If you are looking to get into stock photography, or simply want a great camera for family pictures, this is a great day to get your equipment.
Black Friday is really a great time to go out shopping if you are prepared to deal with the traffic, crowds and insanity. All of these items offer prime buying opportunities that you can save tons of cash with.
See all of our current Black Friday ad previews and deal posts.