Inexpensive Mother's Day Gift Ideas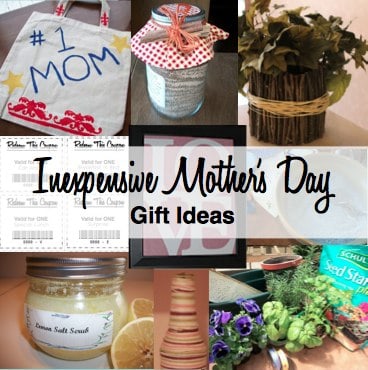 Mother's Day is coming up soon. Rather than spend a fortune on gifts, send this post to your hubby in hopes that he will help the kids make you a gift this year. Homemade Mother's Day gifts are my favorite kind to receive, and these ideas are all that can easily be done at any crafting level.
Share your inexpensive Mother's Day gift ideas in the comments!
by Savings Lifestyle: Andrea on April 29, 2013