iBotta Coupon Incentive App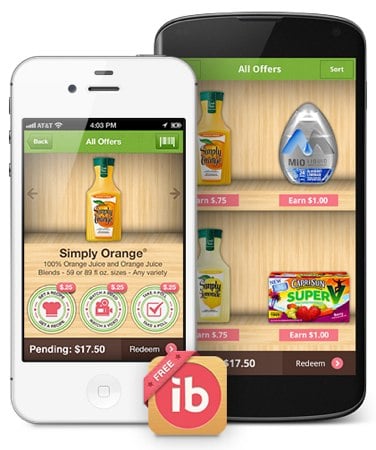 As a blogger, we get pitched on SO many new gadgets and gizmos. I will admit, I'm the last to share some of this information because I like to try out as much as possible to ensure they are legit. After playing around with the iBotta coupon incentive app, I wanted to share more about this nifty app.
Many of you know how to use coupons (and if ya don't, check out our free online coupon class or attend an in-person coupon class). The iBotta coupon app helps you save even more, but it's in the form of a deposit to an account to receive payment at a later date.
Here is how the iBotta coupon incentive app works:
Download the iBotta Coupon App (available in iTunes and the Google Play store).
When you first sign in, you will see many coupon offers – scroll through to see what you'll want.
Select the coupon offers for the items that you will be purchasing.
To "earn" the coupon value, you will be asked to do a number of things: Learn a Fact, Take a Poll or Watch A Video.
Once you scan your receipt confirming you have made your purchase, that coupon value will be deposited to your iBotta account.
You will receive all payments from your account via Paypal.
As you can see, it's not an immediate coupon value at the store, but it is something to consider into your overall savings (similar to a rebate). Since this is available for several stores (grocery stores, drugstores and big box stores), it is easy to STACK this reward on top of coupons or other drugstore rewards so you can save even more!
As a side note, we may improve the Savings Tracking Tool so you can add these types of incentives eventually. For now, I would simply add the value of the iBotta offers as a savings for whatever store you visited and track it that way.
Have you used iBotta? What are your impressions so far?
Disclaimer: This post contains a link to an affiliate. By using the links above, you are supporting the site at no cost to you. See my Disclaimer Policy for additional information.