Holiday Travel | Ways We Cope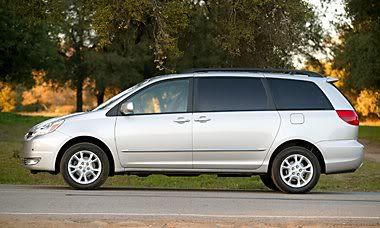 The holidays can be quite stressful. You have the gifts to buy, cookies to bake, decorating to impress, holiday parties and the list goes on. Well else could possibly add to the stress? Travel. What else could make travel even more challenging? Traveling with children!
Aye yai yai! We are lucky to live not too far away from family. It's only 1.5 hours. But, that 1.5 hours with kids can increase blood pressure in a heartbeat. Well, of course you can sing carols and play fun games. But, we're not *that* family. I wish we could be, but our boys have a mind of their own. Did I mention they are all boys and like to torment one another? Yes!
They get in the car looking all snazzy.

T and Caleb are just big Hams! And, Andon is enamored with his body parts. Whatever keeps them happy and clean!

But, in order to keep them looking slick and special, there are a few essentials that are required for any traveling with our children (maybe you can relate):
A favorite DVD
Yes, even if it means listening to iCarly for the one hundred billionth time. It keeps them somewhat compliant.
Snacks (Suckers, Candy or Cookies)
In the event the above DVD does not satisfy their need to squelch brotherly *love* (aka, yelling), then a good ole' sucker in the mouth always works to keep the *loving* to a minimum! We also let them snack on the drive just so they don't run into Grandma's saying "OhMyGoshGrandmaWeAreStarving." Maybe you have heard that one a time or two!
Mom's Ear Buds
Yes, I realize this one is for me, but I can only handle so much iCarly!! And, they work quite well when the above phrase comes out upon arrival to Grandma's (-:
Paper Towels or Wipes
While we do stay well equipped with those items above whenever we travel, the most important – no exaggerating here – are paper towels or wipes! I always have the van stocked with 'em even for a 2-minute drive to the bank! You just never know with kiddos.
And here's why…
What is worst than putting effort into your kids so they look precious in their holiday clothes and slicked up hair? Well, it's seeing that they got crumbs all over the clothes, sucker goo in their slicked up hair and um…where did that mud come from since we've been in the van the past hour and a half!
So, to strike a balance, we allow all of the traveling essentials – including messy snacks. We ensure we have enough stuff to clean up! Less stress that way!
Before we arrive to Grandma's, we do a quick wipe to the hands, face, nose and clothes to ensure they are snazzy as they were that 1.5 hours before! Crumbs and goo are taken care of with a good ole' motherly spit bath and a few paper towels.
Viva Towels is the sponsor of this post. The thoughts and memories are all ME! For fun, fork-free recipes – including videos – and snappy entertaining ideas, get over to the VIVA® Diva Café.
Do you travel during the holidays? How do you cope with kiddos and messes without *loving* too much too!

by Savings Lifestyle: Andrea on December 10, 2009