Free Stickers for Children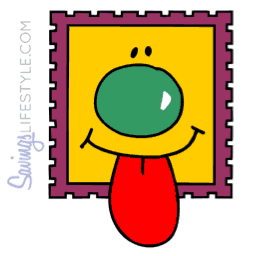 The following Everyday Savings Tip comes from, Joyce:
All children love stickers! All households receive more free address labels than they can possibly use in a lifetime. Connect these two concepts and you have a goldmine idea.
With child-safe scissors, let the children cut off the decorative pictures from one end of the labels and they instantly have beautiful stickers to use everywhere. But that's not all.  The leftover address stickers with just writing are the perfect size for wrapping packages or anything for which you would use a small piece of tape.
This activity keeps children delightfully busy for hours and mom gets free tape.  Christmas is a great time to do this.  They can decorate plain paper with stickers to make pretty wrapping paper.
---
What frugal ideas do you have to keep the kids entertained?
Share your tip in Everyday Savings and be entered to win $50 this week!
Read the other great Everyday Savings Tips here.
by Savings Lifestyle: Andrea on March 28, 2012