Copycat Better than Zaxby's Brownie Batter Milkshake
The following is a post from Tiffany at Eat at Home:
This may turn out to be the summer of milk shakes.  First, we made Chick-fil-A's Banana Pudding Shake.  And now, Brownie Batter Milk Shakes.  The inspiration for this one comes from Zaxby's.  I'd say it's a copy cat version, except mine is so much better!  Really.  Zaxby's is good, but just like a regular chocolate shake with chocolate cookie crumbs.
Here's what you'll need to make your own Brownie Batter Milkshakes: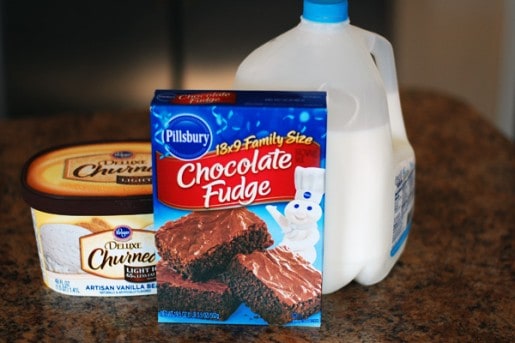 Brownie Batter Milkshake Ingredients
1 Brownie mix
Oil, eggs, water to make brownies according to the directions
1/2 cup milk
3 cups vanilla ice cream
Cooking Instructions
Remove 1/4 cup brownie mix before adding any ingredients and set aside for later.
Stir the remaining mix together with ingredients that are called for on the back of the box.  Measure the oil and water a bit shy of the amounts listed to accommodate the missing 1/4 cup of mix.
Bake as directed.
Crumble enough cooled brownie to make 1/2 cup of crumbles.
In a blender, mix milk and 1/4 brownie mix that was set aside in the beginning.
Add ice cream and blend till combined.
Add brownie crumbles.
You will have a lot of left over brownie.  I suggest freezing these for another time.  However, you can make more milkshakes by removing half the mix and cut the oil, water and eggs in half to make the brownies. Then just bake the leftover brownie mix in a smaller baking dish.  This should yield ingredients for several batches of milkshakes.
At Home Cost Comparison
My version tastes like a brownie and it has fresh brownie pieces.  Sorry, Zaxby's.  It's no contest.  Not only that, but the cost difference is considerable.  Zaxby's rings in at $3.17 compared to my version which makes two 12 oz milkshakes for about $1 per serving.
You can find the Pillsbury Brownie mix on sale for $1 and typically there is  a $1/2 Pillsbury coupon to get them for $.50 each!  You can not beat the cost savings for such a delicious treat!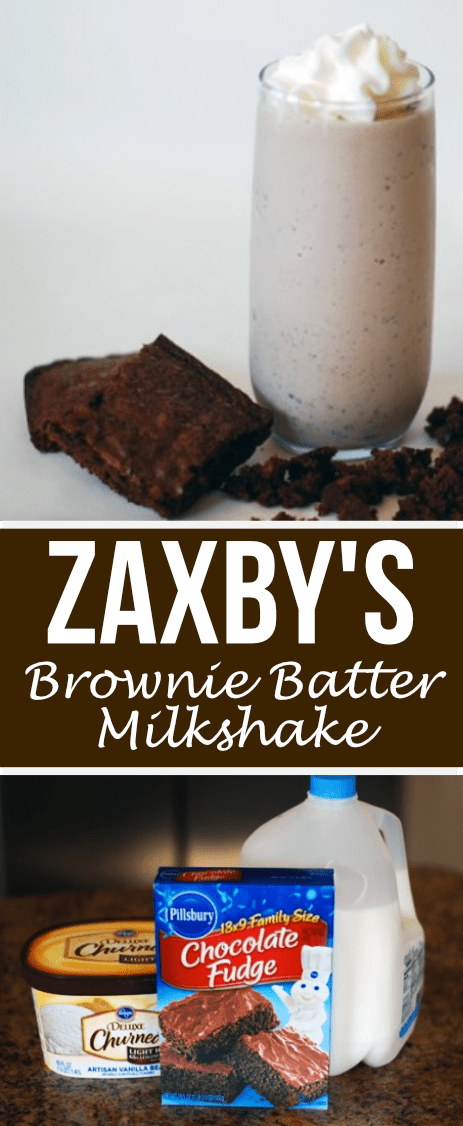 by Savings Lifestyle: Andrea on May 16, 2012