Great Wolf Lodge Stay and Water Park Passes for 6 Deal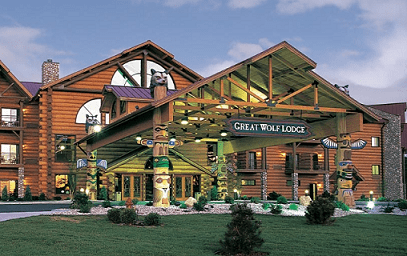 Right now, Groupon has an awesome deal for one of my favorite places, Great Wolf Lodge.  You can choose from either a 1 or 2 night stay in either the Wolf Den Suite or the Kid Camp Suite along with a restaurant credit starting at $219.
The best deal would be for dates Sunday – Thursday night and is a little more expensive for the weekend dates.  However, black out dates include 9/26-9/27, 11/28-11/29/13, 10/27-10/31/2013.  So, you will want to plan accordingly since it must be booked by 11/15/2013 and travel no later than 12/19/2013.
Last year, we took advantage of this deal and booked on a day when the kids were out of school for a teacher in-service day.  This was awesome since it was not blacked out and we surprised them.  It was the best day ever!  We have parent teacher conferences coming up so this may work out again for us.  You can snag your Great Wolf Lodge Deal HERE.
Check out the Overview for these Collective Buy + Flash Deals sites
to understand how these site deals can help you save a LOT!
Disclaimer: This post contains a link to an affiliate. See my Disclaimer Policy for additional information.
by Savings Lifestyle: Andrea on September 17, 2013