What to Buy on Cyber Monday
Cyber Monday, the online shopping equivalent to Black Friday, has grown in popularity by leaps and bounds. The convenience, selection and specials that can be found are hard to beat.
Like Black Friday, there are certain items on your shopping list that are good to target on Cyber Monday. Many are the same items to buy on Black Friday. Here are several items you can expect to find awesome deals on:
Low-End Electronics
While the higher end electronics are going to be a bit on the expensive side, you can find a great deal of cheaper options on Cyber Monday. If you are buying for someone with limited needs such as a grandparent or child, or you simply don't need all the bells and whistles that the latest and greatest provides, Cyber Monday is the place to get it. They offer up cheaper versions that are missing a few features at ridiculously low prices…think about buying a new car stripped down here.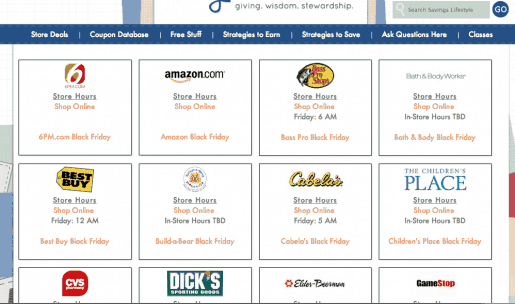 Subscribe to our Black Friday and Cyber Monday Newsletter for updates!
Gift Sets
If you like to give away gift sets of perfumes, body washes or other similar packages for Christmas, then Cyber Monday is a great time to shop. Purchasing these are super easy because you can browse and then drop ship the items to where they are going. If you have family or friends out of town, this is a wonderful way to send a little something without spending a fortune.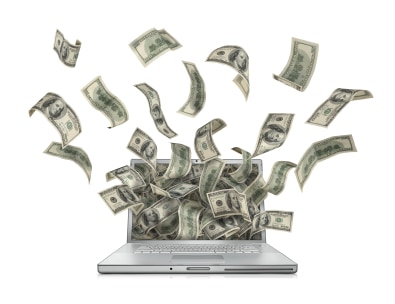 Read 10 reasons I prefer Cyber Monday over Black Friday.
DVD's and Video Games
Most everyone loves to own at least a few movies, and Cyber Monday offers them up for peanuts. Granted they are going to be last year's hits, but a deal is a deal. If you like to keep a home library of movies, Black Friday and Cyber Monday are wonderful times to stock up. The same is true for video games. The systems are usually fairly high, but the games are generally pretty inexpensive compared to other times of the year.
Still prefer Black Friday? See what items to pick up on Black Friday instead!
Appliances
It is not exactly common that one spends money buying an appliance online but Cyber Monday is a great time to do it. These appliances range from microwaves to refrigerators (our family is in the market for two big appliances this year).
Shipping those large items can be expensive, but Cyber Monday often has a plan in place for that. Either they offer free shipping, allow you to pick it up from a local store, have the local store deliver it or give you such a good deal that you don't mind the shipping charges. Regardless, appliances sell like hotcakes on Cyber Monday.
Home and Garden
Yes, even in November. Cyber Monday is a great time to purchase these items in the off-season. Many people will gift tools and vacuum cleaners during Christmas and these items are greatly reduced on Black Friday and Cyber Monday. We also need a new grill this year so I'll be scouting a deal!
What shopping day do you prefer? Black Friday or Cyber Monday?
Share in the comments below!