Brand New Countertops for Less than Half of Custom Ordered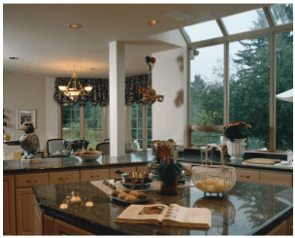 The following Everyday Savings Tip comes from, Heather:
We have an old kitchen which is original to our house (50+ years old). We wanted to update it without spending a ton of money so we decided to update the countertops.
We went to our local hardware store to price them out and found we'd have to spend $600+ to get custom ones installed by the store. We didn't want to spend that much so the salesperson showed us the pre-made and pre-cut countertops that you DIY.
My husband was able to install them himself in one day! They look custom and we only spent $250!! Less than half of what the actual custom ones would have cost us! And our kitchen looks much better with just that small update!
---
How have you saved on a home remodel project?
Share your tip in Everyday Savings and be entered to win $50 this week!
Read the other great Everyday Savings Tips here.