Keurig K45 Elite Brewing System, $88.95 Shipped!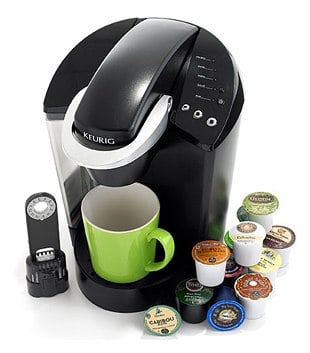 If you're looking for a Keurig, this will be as good as any deal you'll find on Black Friday!
NewEgg has the Keurig K45 Elite Brewing  System on sale for $119.95. This is a bundle that comes with a bonus 12-pack K-Cup variety pack and a water filter.  Use promo code PREBLKFR100 during checkout to save $31. The code expires on November 24.
Pay just $88.95 and get free shipping!
Now, Keurig machines will be on sale on Black Friday at a lot of places. The only *better* deal that you may find is at Kohl's with the $15 Kohl's cash on a $50 purchase AND whatever coupons they have available. Either way, this is an awesome deal!
Purchase the Keurig K45 Elite Brewing  System HERE!
Disclaimer: This post contains a link to an affiliate. See my Disclaimer Policy for additional information.