Barter Your Talents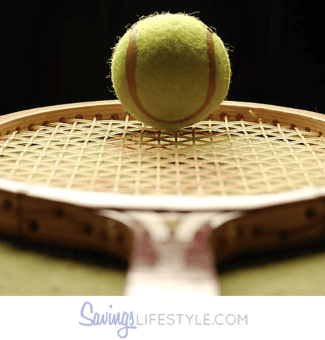 The following Everyday Savings Tip comes from, Vickie:
My husband is an avid tennis player. Like any sport, it can get expensive with court fees and equipment. To offset these expenses, he started giving tennis lessons to younger children. He teaches about three hours each week, which offsets his monthly tennis expenses of around $200.
---
How do you save on your everyday expenses?
Share your tip in Everyday Savings and be entered to win $50 this week!
Read the other great Everyday Savings Tips here.
by Savings Lifestyle: Andrea on March 27, 2012