Ways to Save on Back to School Shopping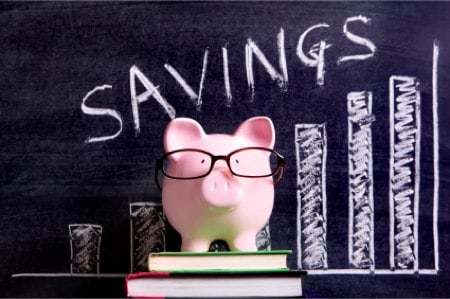 Even though school just let out for our boys, the back to school shopping season will be here before you know it!  If you're ready to learn how to shop for school supplies without paying too much on products, these back to school shopping tips will surely help.
Shop at Thrift Stores
Thrift shopping is often frowned upon because the items are second hand, and you might fear that they may be dirty and germy. However, a quick wash in the laundry will do the trick for most used clothing items.
Thrift stores, such as Goodwill and the Salvation Army, often run tag sales. Sometimes all items with pink tags are priced 50% off, or items with red tags are priced under $3.50.
These items can include jeans, brand name suits, and shoes, among other things. Sometimes, you can score an entire secondhand wardrobe for under $25! But of course, you have to be a savvy shopper. When you learn to shop the tag sales at thrift stores, you'll be able to dress your children for pennies on the dollar!
Make Use of the Dollar Store!
Did you know that dollar stores actually accept coupons on their already discounted merchandise? Dollar General, Dollar Tree AND Family Dollar all accept coupons!
If you have a $1 coupon off an item that you're going to purchase at the dollar store, you're going to score the item for FREE! We keep you updated on all of the Dollar Store's deals with our weekly sales and coupon lists. Thankfully, if you have coupons for a large quantity of items you need, you may be able to score half, or even more, of your back to school shopping deals for nothing but a few cents in tax.
Stockpiling Coupons
If you have three kids or more, it makes sense to consider stockpiling coupons for school supplies as soon as you can. I purchase extra copies of the newspaper to ensure I get the coupons we need at times like back to school. Of course, the printable coupon sites are at your disposal as long as you have a printer and paper!
Shopping a Year Early
When you go back to school shopping, it may be tempting to simply shop a few weeks before school starts, like most parents. But, if you purchase items, such as binders, pieces of clothing, pencil holders, just a few weeks after school has begun, just about everything in the store will be marked down considerably.
We actually only purchase one new outfit for the first day of school for our boys. I then will wait and purchase the other Fall clothing for them when the sales are even better. They always have what they need to get them through the first month of school that way.
If you're willing to invest your time, and keep an eager eye, you'll be able to score amazing deals for both school supplies and clothing.
Check out the School Supplies Sales Price Comparison Database.
Search for the best prices and create a customized shopping list.
Save time AND money this shopping season!