5 Fun Free Mommy Son Dates
It's so important for a son to have a strong relationship with his mother and creating Mommy Son Dates is one of the best ways to strengthen that bond. By taking specific time for just the two of you focusing your attention on your son shows him his place of importance in your life.
Unfortunately if you are on a budget it can be tough to find money for the popular dates like paint ball, movie dates or even going out to eat. Below is a list of 5 Fun Free Mommy Son Dates that will make not only your son happy but your wallet happy as well.
Check out these 5 easy and inexpensive camping meals. 
Backyard Camping
This works best with younger boys who love the outdoors. Grab the tent and sleeping bags out of the attic or storage and head out to the backyard with flashlights in tow. Depending on your location and ability, a small bonfire with roasted marshmallows and hot dogs is a perfect date night meal, but simply huddling in the tent and telling ghost stories or making silly shadow puppets on the walls of the tent may be more than enough to show your son that Mommy thinks he's important.
Find 5 inexpensive outdoor activities that your boys will surely love year-round! 
Go on a Nature Hike
Check out local hiking trails, parks or even slightly wooded areas in your own neighborhood. Boys love trekking in the "woods" looking for treasure. Take some work gloves and a bag to carry your finds back home in and try not to be too squeamish when you come across spiders, bugs or the critters have gone from this life and left their bodies behind in your path.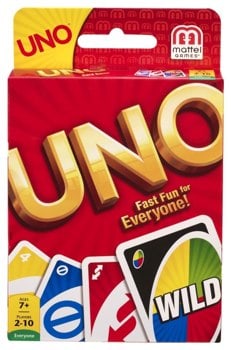 We love Uno. I could play with my boys for hours!
Shut the Door
Go to their room, shut the door with a "do not disturb" sign hanging and play. Don't allow the cell phone, TV, other kids or even your husband to distract you from simple play time with your son. Whether it be video games and board games or building forts and pretending with dinosaurs, let this time be just for him showing him that Mommy Son Dates are important too.
Make this easy cheesy chicken pasta for your picnic!
Pack a Picnic
Whether it is peanut butter & jelly or a salad, pack a bag or basket with sandwiches, snacks and treats and jump in the car. Drive to a local park, overlook or lake and have a picnic. This especially is fun when you let your son help pack the basket, pick the spot and spread the blanket. If you are adventurous you can pack a fishing rod, some worms and settle in for a bit of fishing with him as well.
Check out several options to watch tv or movies for free!
Movie Night
Every little boy has a favorite movie. Let him pick any movie he wants to watch from your at home movie collection. Get his favorite movie theater snacks and create a special movie night just for him. Send your husband and the other kids out for the evening, or simply snuggle together in the Den or Bedroom with favorite pillows, blankets and stuffed animals while you watch and laugh at silly cartoons, action packed superhero movies or classics from your childhood.
Do you have other ideas to enjoy a fun night with your son?
Disclosure: This post contains a link to an affiliate and support this site. See my Disclaimer Policy for additional information.