Disney Princess Magazine Offer Sale, $13.99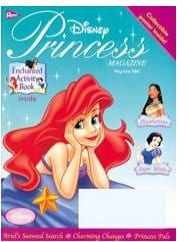 Pick up a 1-year subscription to Disney Princess Magazine for $13.99. This comes with 6 issues. Use coupon code 6027 during checkout to receive the discount. This magazine is geared toward girls 4 – 9 years old.  Each issue fun projects, stories, activities featuring Belle, Cinderella, Ariel and Snow White.
Buy the Magazine subscription HERE.
Disclaimer: This post contains a link to an affiliate. See my Disclaimer Policy for additional information.
by Savings Lifestyle: Bridgett on November 11, 2013