Reader's Digest Magazine: 1-Year Subscription for $4.49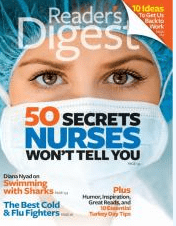 You can pick up a 1-year Reader's Digest Magazine subscription for $4.49 today on DiscountMags.com. It is on sale for $14.97 but drops down to $4.49 when you apply coupon code 6379.  This subscription comes with 12 issues.
I still have the deal on All You Magazine to pick up 24 issues for $30!
Disclaimer: This post contains a link to an affiliate. See my Disclaimer Policy for additional information.
by Savings Lifestyle: Bridgett on April 04, 2013