Custom Reusable Grocery Bag: $5.99 Shipped!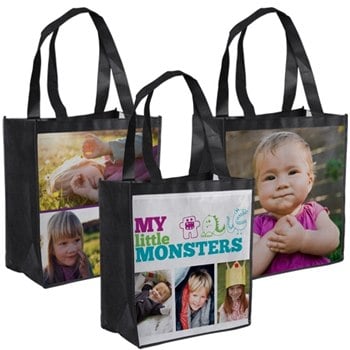 Customize a reusable grocery bag for just $2. This is regularly $7.99. Shipping is an additional $3.99, so you will pay $5.99 for the bag. Use coupon code TWOTOTE during checkout for the discount to apply.
This will be a great gift for moms or grandmothers for Mother's Day! I know our boys' grandmas love to have anything with their grandson's pictures on them! I know this will get used a lot too!
Your order is limited to one per account, and is valid for new account owners only. The coupon code will expire on April 20.
Purchase the custom reusable grocery bag here.
Don't miss out on the Current Hot Photo Deals, FREE Address Labels
and FREE photo deals to get nearly 400 prints for FREE!
Disclaimer: This post contains a link to an affiliate. By using the links above, you are supporting the site at no cost to you. See my Disclaimer Policy for additional information.
by Savings Lifestyle: Andrea on April 15, 2013