Free Kindle: Easy Slow Cooker Recipes For Busy Moms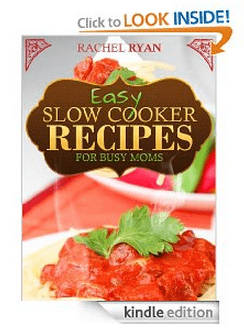 Here is a download for your eReading device, Easy Slow Cooker Recipes for Busy Moms!  This would be great to have nutritional meals ready for when we get back home from basketball or baseball practice.  Crockpot dinners are my favorite because it is so easy!
Remember, with these downloads, you don't need a Kindle or NOOK to read them. You can read on any eReading device or even a PDF reader! You can also download free software to read Kindle books or NOOK books on your computer. And, grab the download now when it's free since the prices change without notice.
Search the Free Stuff page to see all a comprehensive list of active Freebies!
Disclaimer: This post contains a link to an affiliate. See my Disclaimer Policy for additional information.
by Savings Lifestyle: Bridgett on January 09, 2013